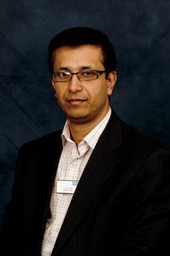 Parijat De
| | |
| --- | --- |
| Name | Parijat De |
| University | Sandwell & West Birmingham NHS Trust |
| Country | United Kingdom |
| Position | Editorial board member |
Biography
Dr Parijat De is a Consultant Physician in Diabetes, Endocrinology, and Lipid Metabolism at City Hospital (Sandwell & West Birmingham NHS Trust), Birmingham.
He started as a Consultant Physician in January 2003 having trained as a Specialist Registrar in Wales. He has done his MD Medicine from India.
He has a wide interest and expertise in all aspects of Diabetes, especially in the field of Metabolic Medicine and Diabetes Renal disease. His special interest in Diabetes is Metabolic Syndrome as well as the growing problem of obesity including new oral and injectable therapies for weight loss. He has published widely in his field and persues an active research interest. He has published numerous papers in peer reviewed journals. He has set up a regular nurse-led diabetic renal review clinic and is involved in research and projects involving diabetic nephropathy and renal disease. He has also set up community based diabetes clinics in Birmingham, which are amongst the first in the country. He has received national acclaim for the Diabetes in Community Extension (DiCE) work.
He has an active interest in all aspects of Endocrinology and has regular out-patient clinics as well as managing in-hospital referrals. His special interest is in the Thyroid, especially subclinical hypo-and hyperthyroidism and Thyroid eye disease for which he has set up a specialist multi-disciplinary clinic with the eye surgeon. He has written reviews on sub-clinical hyperthyroidism. His other endocrine intersts include adrenal gland, ovary, pituitary, adrenal, endocrine hypertension, and Vitamin D deficiency.
He is involved in both undergraduate and postgraduate MRCP teaching and is an MRCP examiner and host. He has previously been the trust Clinical Governance Lead, College Tutor and is currently the Clinical Lead. He has set up local protocols and guidelines in most aspects of metabolic medicine including emergencies in diabetes as well as endocrinology.